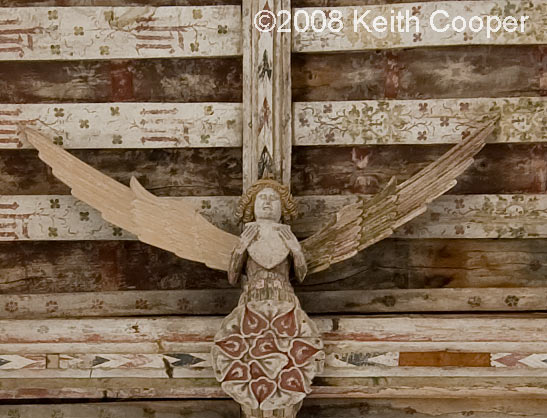 Product launch
EU info
Amstelveen, The Netherlands, 20 August, 2007: Canon today releases its ultra-wide EF 14mm f/2.8L II USM lens. With the shortest focal length in Canon's renowned professional L-series range, the lens boasts a 114° angle of view; exceeded only by Canon's EF 15mm f/2.8 Fisheye.
The newly designed lens incorporates aspherical and UD elements to achieve the very highest standards of image fidelity. With the latest Ultrasonic Motor for fast and accurate auto focus and the addition of dust and moisture sealing, it replaces the enormously popular EF14mm f/2.8L USM.
The EF 14mm f/2.8L II USM features:
Extreme resolving power, superb contrast and sharpness across the frame through the use of aspheric and UD lens elements
Large f/2.8 aperture for low-light shooting
Latest Ring-type Ultrasonic Motor (USM) for fast and near silent auto focus with excellent holding torque
Full-time manual focus override via a large rubber ring that does not rotate during auto focus
Super Spectra coatings and optimised lens element shaping to suppress flare and ghosting
Large circular aperture diaphragm for good background bokeh and 'removal' of distracting backgrounds at wide apertures
Lens hood and pouch included in the box
L-series construction
The L-series is Canon's flagship professional lens range, designed and built to meet the needs of the most demanding professional photographers. The optics of the EF 14mm f/2.8L II USM and other L-series lenses represent the pinnacle of optical performance, enabling focal length/speed/quality combinations not readily attainable using traditional optical technologies.
New perspectives
The lens' ultra-wide 114° angle of view can be used by photographers to dramatic effect. Effective for photographing buildings and other large subjects where the photographer cannot get enough distance to include everything in the frame, the EF 14mm f/2.8L II USM is also ideal for small interiors. The lens' closest focusing distance of just 20cm allows photographers to get remarkably close to subjects for creative wide-angle shots.
Aspherical and UD elements
The EF 14mm f/2.8L II USM incorporates two aspherical lens elements to ensure high corner-to-corner sharpness throughout the focus range and at wide apertures. Pristine image quality is further assured through the incorporation of an Ultra-low Dispersion (UD) element, used to suppress chromatic aberration and associated colour fringing.
Super Spectra coatings
In addition to optimised lens shaping to reduce reflections and the use of anti-reflective material inside the lens barrel, the EF 14mm f/2.8L II USM employs Canon's patented Super Spectra lens element coatings. These suppress flare and ghosting – more prone to occur with digital cameras due to reflection off the image sensor. By increasing light absorption, coatings reduce reflections off lens element surfaces to deliver crisp, undistorted images with natural colour balance.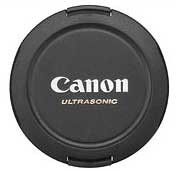 The EF 14mm f/2.8L II USM includes an integrated petal hood and redesigned lens cap
From UK press info
Designed primarily for discerning landscape and architectural photographers, the Canon EF14mm f2.8L II USM lens is ideally suited to the EOS-1Ds Mark III's full-frame capability. Measuring 3.7 inches in length and weighing in at under 23 ounces, this ultra-wide angle L-series prime lens is well corrected for rectilinear distortion, provides a 114-degree diagonal angle of view, and delivers high-speed autofocus with higher image quality overall including superior peripheral image quality, compared to its predecessor, the stalwart EF 14mm f2.8L USM lens.
While its large diameter, high-precision aspherical and UD elements, optimized lens element positioning, and flare and ghost-reducing lens coating ensure that this lens delivers the top optical performance in its professional class, Canon has added other features photographers have been asking for--improved dust and water resistance incorporated around the mount, switch panel and focusing ring, and a round aperture that creates a nice background blur and makes it easier to recognize an out-of-focus scene in less than brightly lit conditions. Furthermore, Canon has created a new lens cap specifically for the EF 14mm f2.8L II USM that is held to the lens by a stopper."