One of Canon's original EF Primes. It was current in the range for over 20 years and still makes for a reasonable lens on a crop body.
Relatively slow autofocus, and tricky to focus manually.
Available from: Amazon.com | Amazon.co.uk | B&H | Adorama
Lens specifications
| | |
| --- | --- |
| Focal Length & Maximum Aperture | 28mm 1:2.8 |
| Lens Construction | 5 elements in 5 groups |
| Minimum Aperture | 22 |
| Maximum Magnification (x) | 0.13 |
| Closest Focusing Distance | 0.3m |
| Filter Size | 52mm |
| Max. Diameter x Length, Weight | 67.4 x 42.5mm, 185g |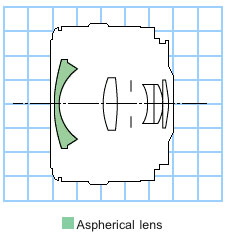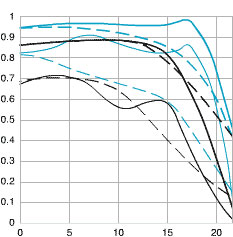 A quick guide to MTF charts (which only measure contrast and resolution. Canon's guide to their MTF charts)
Black lines reflect lens performance at widest aperture.
Blue lines show the performance at f/8

Thick lines indicate lens contrast
Thin lines indicate lens resolution

Dashed lines: Lens performance with meridional lines.
Solid lines: Lens performance with sagittal lines

Closer sagittal and meridional chart lines indicate more 'natural' out of focus areas.
Remember that MTF charts are good for comparing similar lenses, so comparing ones from the 14mm f2.8L and 300mm 2.8L won't tell you much at all, whilst comparing the EF14 2.8L with the EF14 2.8L II will show meaningful differences. Note that other manufacturers may have different ways of displaying such information that may or may not match up with the Canon figures.
EF28mm f/2.8 reviews and articles
Canon UK / US Information Page

Northlight Images

Canon CPN article

ePhotozine
Written a review? Contact us and we'll add it to the list.
Sample images