A completely new focal length range for Canon's STM range of EF-S lenses. Complementing the standard 18-55 kit lens, this image stabilised lens give a full frame equivalent of 16mm at the wide end, going to ~29mm at the long end.
A small and lightweight lens that gives a very good entry point into wide angle photography, without the expense of Canon's [2004] EF-S10-22mm which does have a wider aperture, but no IS.
We hope to have considerably more information, once this lens starts to ship.
Available from: Amazon.com | Amazon.co.uk | B&H | Adorama
Lens specifications
| | |
| --- | --- |
| Focal Length & Maximum Aperture | 10-18mm 1:4.5-5.6 |
| Lens Construction | 14 elements in 11 groups |
| Diagonal Angle of View | 107°30' - 74°20' |
| Focus Adjustment | Rear focus system |
| Closest Focusing Distance | 0.72 ft. / 0.22m |
| Filter Size | 67mm |
| Max. Diameter x Length, Weight | 2.9 x 2.8 in., 8.5 oz. / 74.6 x 72.0mm, 240g |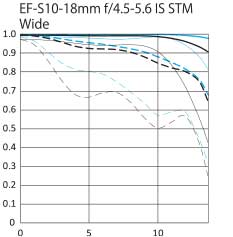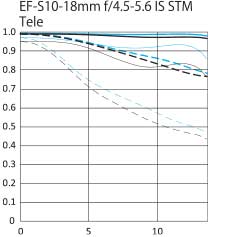 A quick guide to MTF charts (which only measure contrast and resolution. Canon's guide to their MTF charts)
Black lines reflect lens performance at widest aperture.
Blue lines show the performance at f/8

Thick lines indicate lens contrast
Thin lines indicate lens resolution

Dashed lines: Lens performance with meridional lines.
Solid lines: Lens performance with sagittal lines

Closer sagittal and meridional chart lines indicate more 'natural' out of focus areas.
Remember that MTF charts are good for comparing similar lenses, so comparing ones from the 14mm f2.8L and 300mm 2.8L won't tell you much at all, whilst comparing the EF14 2.8L with the EF14 2.8L II will show meaningful differences. Note that other manufacturers may have different ways of displaying such information that may or may not match up with the Canon figures.
EF-S 10-18mm f/4.5-5.6 IS STM reviews and articles
Written a review? Contact us and we'll add it to the list.
Sample images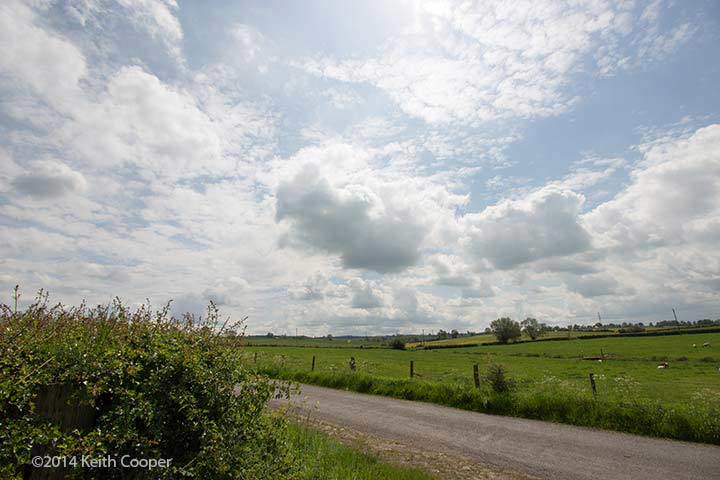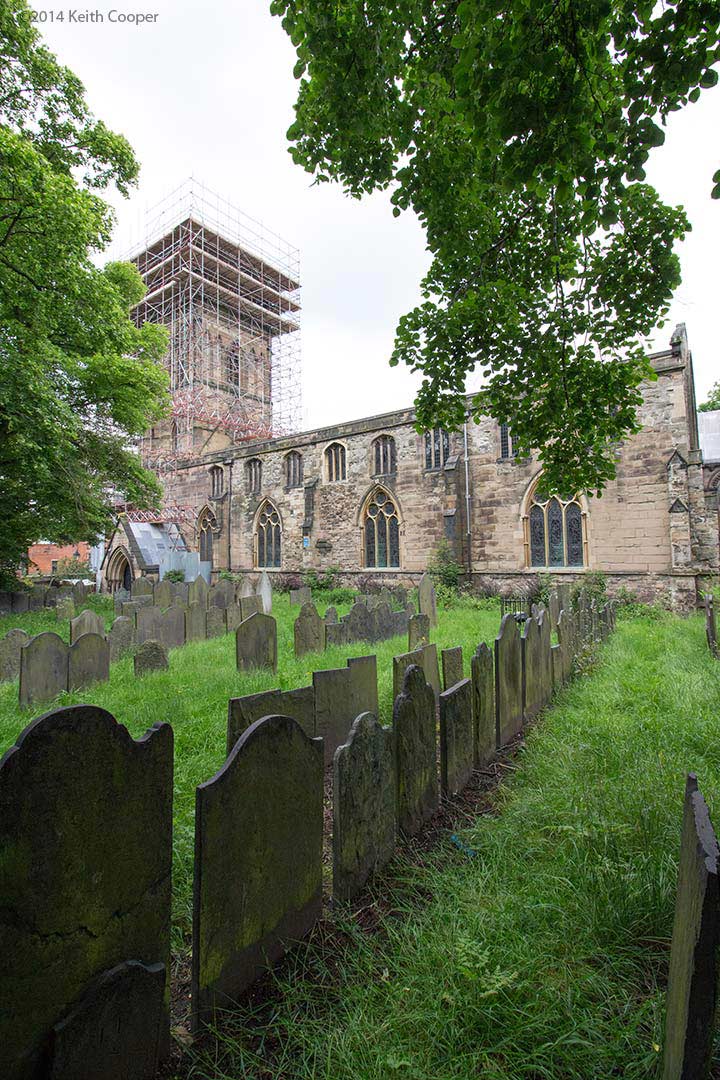 10mm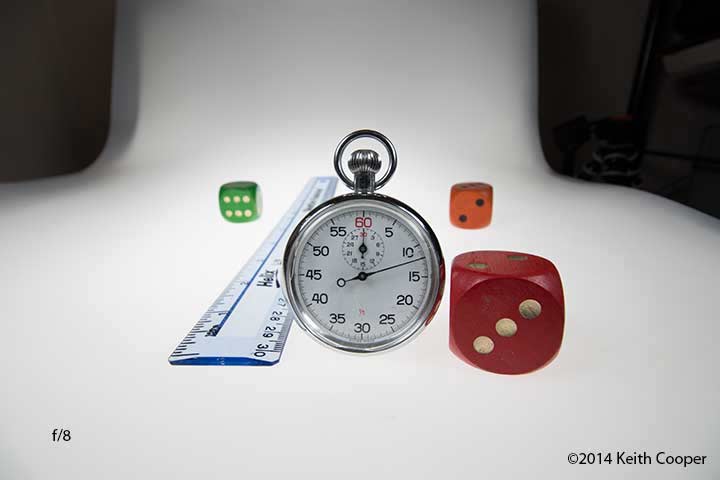 18mm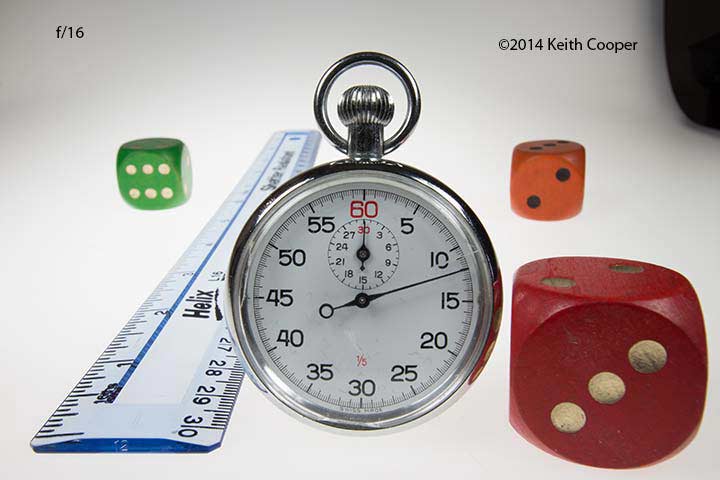 Product launch
MELVILLE, N.Y., May 13, 2014
– Canon U.S.A., Inc., a leader in digital imaging solutions, is proud to announce two new wide-angle lenses. The introduction of the new
Canon EF 16-35mm f/4L IS USM
and the EF-S 10-18mm f/4.5-5.6 IS STM wide-angle zoom lenses provides Canon digital SLR camera users with the ability to capture stunning photographs and videos of spacious landscapes and many other iconic scenes.
The EF-S 10-18mm f/4.5-5.6 IS STM wide-angle lens is an affordable option for entry-level DSLR users looking to enhance their images and videos with unique and creative perspectives.
"Having just reached a milestone of producing 100 million EF lenses, Canon is dedicated more than ever before to its heritage of creating outstanding optics for photographers of all levels," said Yuichi Ishizuka, president and COO, Canon U.S.A., Inc. "The EF 16-35mm f/4L IS USM and EF-S 10-18mm f/4.5-5.6 IS STM ultra-wide zoom lenses, when paired with Canon EOS Digital SLR cameras, are powerful tools that can enhance any photographer's creativity.
Created to be a great companion lens for the Canon EOS 70D, EOS Rebel T5i, EOS Rebel SL1 and other EOS Digital SLR cameras with APS-C size image sensors, the EF-S 10-18mm f/4.5-5.6 IS STM lens expands Canon's line of Stepping Motor (STM) lenses. For entry-level users, this affordable wide-angle lens offers the ability to shoot creative, high-quality images and video in tight indoor locations such as a cozy corner table in a restaurant or unique vacation photos where the subject is close up, yet the surrounding area can still fill the frame.
The EF-S 10-18mm f/4.5-5.6 IS STM ultra wide-angle zoom lens features a compact and lightweight design with an Optical Image Stabilizer for shake correction up to four shutter speed stepsiii, enabling handheld shooting in low light. The lens' stepping motor and newly designed focus mechanism are ideal for Canon EOS Movie Servo AF (available on EOS 70D, EOS Rebel T5i and EOS Rebel SL1 cameras) to provide smooth, quiet and continuous autofocusing during video shooting, as well as when taking photos.
The EF-S 10-18mm f/4.5-5.6 IS STM ultra-wide zoom lens features one UD lens element to help reduce chromatic aberration throughout the zoom range for excellent image quality with high resolution and contrast. It also features enhanced multi-layer lens coatings to help ensure superb color balance while minimizing ghosting and flare, while a seven-blade circular aperture creates beautiful, soft backgrounds.
Compared to the EF-S 10-22mm f/3.5-4.5 USM wide-angle lens, the EF-S 10-18mm f/4.5-5.6 IS STM ultra wide-angle zoom lens is nearly 20% smaller and 38% lighter. When combined with a compact digital SLR, such as the Canon EOS Rebel SL1 camera, the smaller size makes it very convenient to carry with the camera when traveling. The compact four-group zoom optical system provides a maximum magnification of 0.15x at the telephoto end. The wide-angle zoom range of the new EF-S 10-18mm f/4.5-5.6 IS STM is a perfect complement to the currently available EF-S 18-55mm IS and EF-S 55-250mm IS STM zoom lenses.
New Lens Availability
The Canon EF 16-35mm f/4L IS USM and the EF-S 10-18mm f/4.5-5.6 IS STM ultra-wide zoom lenses are scheduled to be available in June for estimated retail prices of $1,199.00 and $299.99, respectively. For more information about Canon EF Lenses visit: www.usa.canon.com/cusa/consumer/products/cameras/ef_lens_lineup.
United Kingdom, Republic of Ireland, 13 May 2014 – Canon today introduces two new high-performance, wide-angle zoom lenses to its EF range – the EF16-35mm f/4L IS USM and EF-S 10-18mm f/4.5-5.6 IS STM. Designed for experts and enthusiasts, the EF 16-35mm f/4L IS USM is a professional quality L-series lens, offering exceptional performance throughout the zoom range. The compact and lightweight EF-S 10-18mm f/4.5-5.6 IS STM is for Canon's consumer range of
APS-C sensor EOS DSLRs, and ideal is for people who want to expand their view and get more into each shot – with both optical IS and STM technologies helping to deliver consistently sharp and crisp wide-angle stills and HD movies.
See more, capture more – the EF-S 10-18mm f/4.5-5.6 IS STM
The new EF-S 10-18mm f/4.5-5.6 IS STM is the ideal lens for people looking to widen the range of their existing kit and get more into every shot. The lens's impressive ultra-wide 10-18mm focal range provides the freedom to capture a diverse range of scenes, from holiday snaps of vast, sweeping landscapes and cityscapes, to wide group shots in confined spaces at parties and celebrations. Using Canon's expertise in optics, the wide focal range is packed into an impressively compact and lightweight lens, which can comfortably fit into kitbags, or even small handbags and backpacks when travelling.
Consistently sharp and steady handheld results are provided by a four-stop optical Image Stabilizer. Additionally, Canon's STM technology ensures high-performance AF when shooting stills, and near-silent AF when capturing movies. Combined with EOS DSLRs that support AF during movies, STM technology provides fluid continuous focus, ideal for tracking moving subjects, and providing smooth transitions as focus shifts between subjects. Quiet focusing also prevents unwanted noise interfering with movie soundtracks, ensuring that recorded sound is both crisp and faithful to the original scene. The EF-S 10-18mm f/4.5-5.6 IS STM features both a UD lens element and a range of optimised lens coatings to deliver outstanding image performance at all focal lengths.
EF-S 10-18mm f/4.5-5.6 IS STM key features:
Ultra-wide angle zoom for APS-C EOS DSLRs;
Lightweight and compact;
Smooth, near-silent STM focusing;
4-stop optical Image Stabilizer;
Superb image quality;
Super Spectra Coating;
Minimum focusing distance of 0.22m;
Manual focus ring;
Circular aperture;
Optional lens hood.
Pricing and availability
The EF-S 10-18mm IS STM will be available from May 2014 with an SRP of £299.99/€349.99