Launched in 1999, this is very much a 'one of a kind' lens. This macro lens is the only one having the MP-E designation in the entire EF range.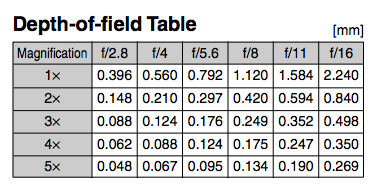 The design is macro only - there is no focus adjustment. You set the magnification and the move the camera or subject to achieve focus.
Depth of field is very thin, as shown in this table.
Note though that the aperture values are those set via the camera, and not the actual effective values of the optical system, which varies with magnification and are higher.
Effective Aperture = (Aperture Setting) + (Aperture Setting x Magnification)
At high magnifications and higher aperture settings, loss of sharpness through diffraction can be discerned - however without focus stacking, this may be the only way of getting a usable DOF. The viewfinder gets increasingly dark too - this is a lens that needs a lot of practice to use well.
The filter holder ring is grooved on the exterior enabling quick and effective mounting of the MT-24EX dual flash unit and other ring lights.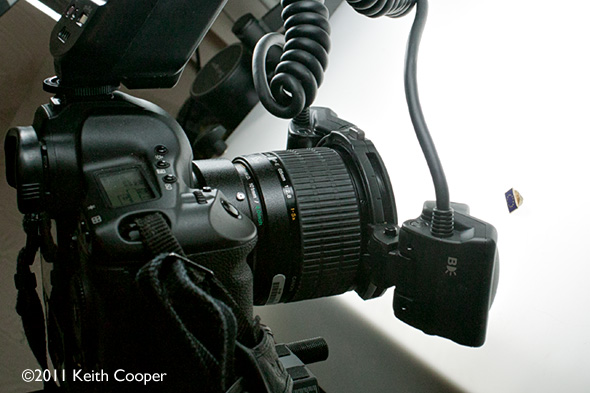 If using with flash, at higher magnifications, it is well worth getting one of the special MP-E65 lens hoods/shades (cheaper versions can be found on eBay at a fraction of the full price)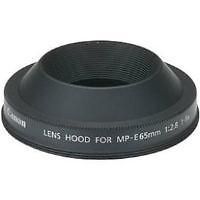 Between x1 and x5 magnification, the lens extends to what seems to be an astonishing degree, compared to any other lens you've likely used. Shown here on Keith Cooper's EOS 1Ds mk3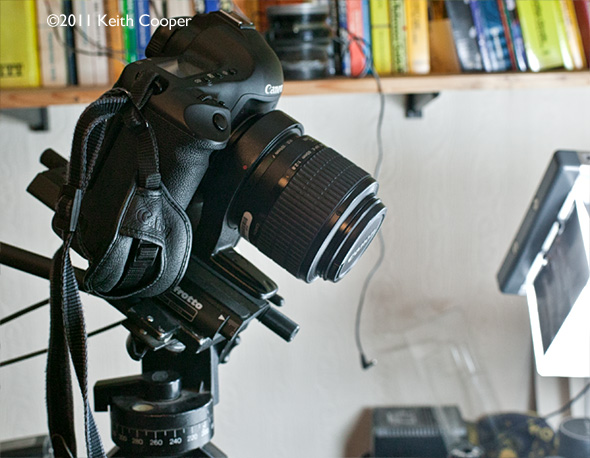 and at 5x magnification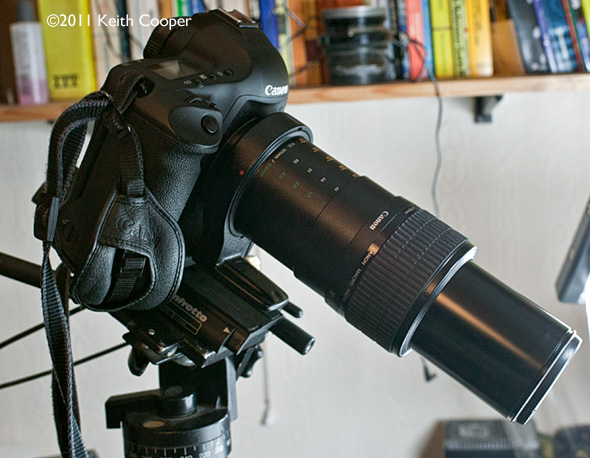 Lens specifications
| | |
| --- | --- |
| Angle of view (horzntl, vertl, diagnl) | 15°40', 10°35', 18°40' |
| Lens construction (elements/groups) | 10/8 |
| No. of diaphragm blades | 6 |
| Minimum aperture | 16 |
| Closest focusing distance (m) | 0.24 |
| Maximum magnification (x) | 5.00 |
| AF actuator | - |
| Filter diameter (mm) | 58 |
| Max. diameter x length (mm) | 81 x 98 |
| Weight (g) | 710 |
| Magnification - Extension Tube EF12 II | - |
| Magnification - Extension Tube EF25 II | - |
| Lens hood | - |
| Hard case | - |
| Soft case | LP1216 |